Légère Reeds was founded by Dr. Guy Légère and Dr. Mark Kortschot in 1998 for the sole purpose of producing high end synthetic woodwind reeds. Today the company produces state of the art reeds for world wide distribution from an ultra modern manufacturing and distribution facility located north of Toronto, Canada with a dedicated staff. We have upgraded our machinery several times as we have grown, and we have sophisticated computer controlled machinery making our precision reeds.
Guy Légère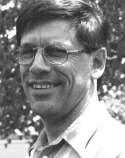 Guy Légère is the President of Légère Reeds Ltd. He has been a scientific researcher for as long as he can remember, always needing to know what makes things "tick" and is the author of several patents. He is the son of a Canadian military officer, has lived most everywhere, and is the oldest of nine siblings. Guy graduated from McGill University in 1995 with a Ph.D. in Chemistry. Before founding Légère reeds, Guy was a researcher devising better methods of sample introduction for ultra trace elemental analysis, targeting the semiconductor industry.

He took up the clarinet at the age of 27 studying under Abe Galper and playing in the Brampton Symphony Orchestra. The problem with reeds was a preoccupation from day one. As a researcher he was exposed to many types of materials and manufacturing techniques. After gathering a basic knowledge of how a reed works, Guy formulated an idea of what an ideal material might be. Then, he found one! The rest is history.
Mark Kortschot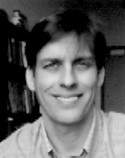 Mark Kortschot is Vice President of Légère Reeds Ltd., but is also a Professor in the Department of Chemical Engineering and Applied Chemistry at the University of Toronto. He obtained Bachelor's and Master's degrees in Engineering at the University of Toronto, specializing in materials science. He then went to Cambridge University in the U.K. to study the properties of composite materials, and earned a Ph.D. in 1989. Mark teaches materials science and chemistry, and conducts research on polymers, composites and paper science. He has more than 50 refereed journal publications in these areas

"The opportunity for me to work on this exciting project has been fantastic. Guy developed the original concept for the new reeds, and I have been able to help him take the project from concept to reality. The reeds may look very simple, but they are high-tech in every sense of the word. I am very proud of our accomplishments and the impact they are having on so many musicians."